Ultimate Guide to Kitchen Renovations
April 28, 2021
No matter the size or scope of your kitchen renovation, we recognize that it can be a big task. The process is long and sometimes complex, so it's easy to get overwhelmed along the way.
We've created this guide to kitchen renovations to help you plan for your project and stay organized as you move forward. Here, we aim to answer your questions about kitchen remodeling and help you get excited about your upcoming project!
Go with Your Gut: Advocating for Yourself During a Renovation
When you're planning a large renovation, partnering with a kitchen contractor you trust can be a relief. Contractors provide homeowners access to quality designs and materials that are hard to come by if you're doing your renovation by yourself.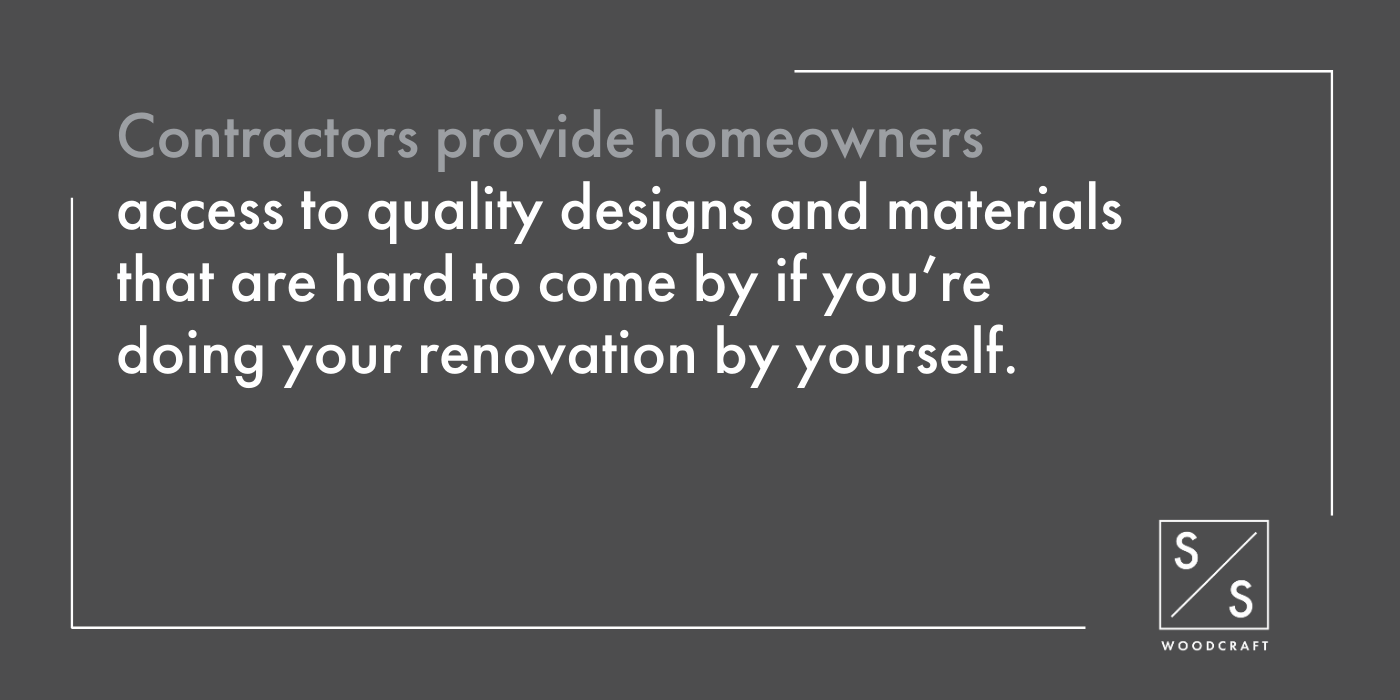 That said, it can be hard to tell if your contractor is a good fit for your needs. It's important to make sure contractors won't alter the cost or timeline of your project without your consent. You should always feel comfortable with your contractor and able to advocate for yourself so your preferences are heard.
Where Do I Start My Remodel?
A full-scale kitchen remodel is an exciting project, but the size and scope can be daunting, especially in the early planning stages. Where's the best place to start a remodel?
Detailed planning in advance will pay off down the line, so begin your project by taking accurate measurements and establishing the guts of your kitchen (framing, plumbing, wiring, etc.) first. But don't worry, all of the "fun" parts — like choosing cabinets and paint colours — will come next!
Things to Remember When Budgeting
Meticulous budgeting isn't the most exciting part of any renovation, but staying on target with your spending is extremely important. Establishing your budget will reduce your renovation stress and help you get the space you desire.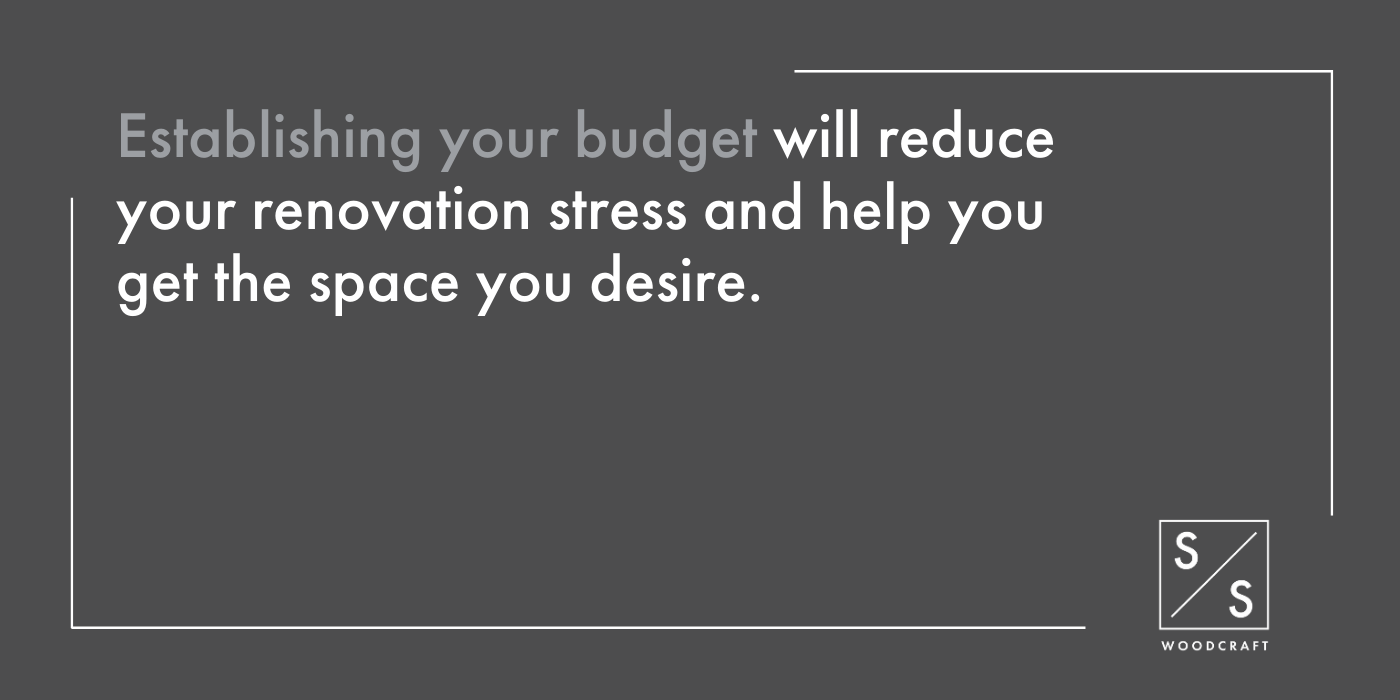 There are four important things to keep in mind when establishing a budget for your project: create a plan, name your priorities, expect the unexpected, and partner with the right contractor. These four things will help you achieve success in your project on a comfortable budget. Once you know your spending is on target, you can turn your attention to other details of your project.
Tips for Staying on Budget
Establishing a budget at the beginning of your project is one thing, but sticking to that budget is an entirely different challenge. A kitchen renovation is an ongoing project, and aspects of the plan will change as you move forward. How do you account for changes in your renovation without maxing out your wallet?
One way to reduce mid-renovation stress is reserving some of your budget for unforeseen costs ahead of time. You never know what your contractor may find when he or she removes your old flooring or appliances, so make sure you leave a little wiggle room in your budget to cover possible surprises. Check out the rest of our budgeting tips and tricks to help you account for expenses in advance and stay on track throughout your project.


Tips for Creating a Kitchen You'll Never Grow Tired Of
Though a kitchen renovation is almost always exciting at first, how do you make sure you won't get tired of it in five to ten years? One of the best things you can do is to choose a design that's both fresh and timeless. Sort through current trends to find what works for you and don't feel pressured to include overly-trendy elements that you don't love and that may not age well.
Erring toward timeless, clean elements will help you reinvigorate your space to create a comfortable, personalized kitchen that will last for years to come.


Why You Shouldn't Wait to Consider Appliances
Appliances aren't necessarily the most eye-catching part of your newly-renovated kitchen, but they are probably the most important aspect when it comes to function. Choosing quality appliances and taking measurements ahead of time will save you a headache down the road. For example, if you choose your cabinets first, you may be restricted in which appliances can fit into your cutouts. On the other hand, when you choose your appliances first, we can customize your cabinets to fit them perfectly.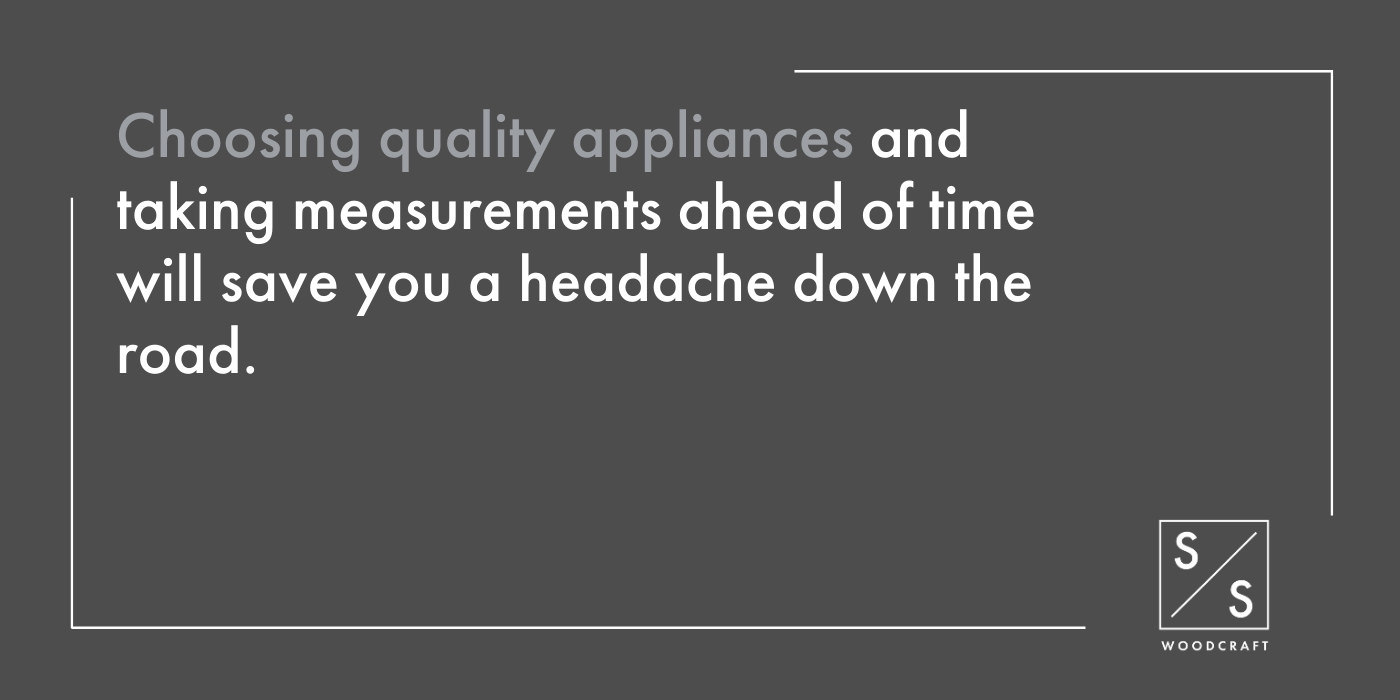 Prioritizing your appliance measurements early on in your renovation also ensures that you'll have the right plumbing, electrical, and gas hookups to accommodate your new fixtures.
Material Samples: Look Before You Buy
When you get started on a kitchen renovation, it can be tempting to pounce on the first beautiful colour or finish you see. However, colours, textures, and finishes will look different in your home than they do in a store or showroom, so be sure to take home some samples before you purchase any materials for your project.
Keep tabs on your samples throughout the day to see how they appear to different light levels. If you're not renovating your entire kitchen, evaluate how the samples look compared to the colours and textures you already have. By testing samples in your home, you'll save yourself from undoing any hasty decisions down the line.


How to Design a Low-Maintenance Kitchen
Not every kitchen renovation aims to make things bigger and better — sometimes, the goal is to minimize future maintenance and simplify your space. This is especially true if you live in a household with kids and pets, or if you simply don't care to spend too much time looking after your kitchen.
There are several different ways to design a low-maintenance kitchen. These range from large-scale aspects, such as realigning your appliances to streamline your workflow, to smaller items, like choosing easy-to-maintain flooring and countertop materials.


Install the Right Island for Your Kitchen
When it comes to kitchen islands, you have a vast variety of choices for your new space. Islands are one of the most useful additions in any kitchen reno, and there are options to fit almost any budget and space. The right island will create more storage and usable workspace for your kitchen without making things too cramped or interrupting workflow.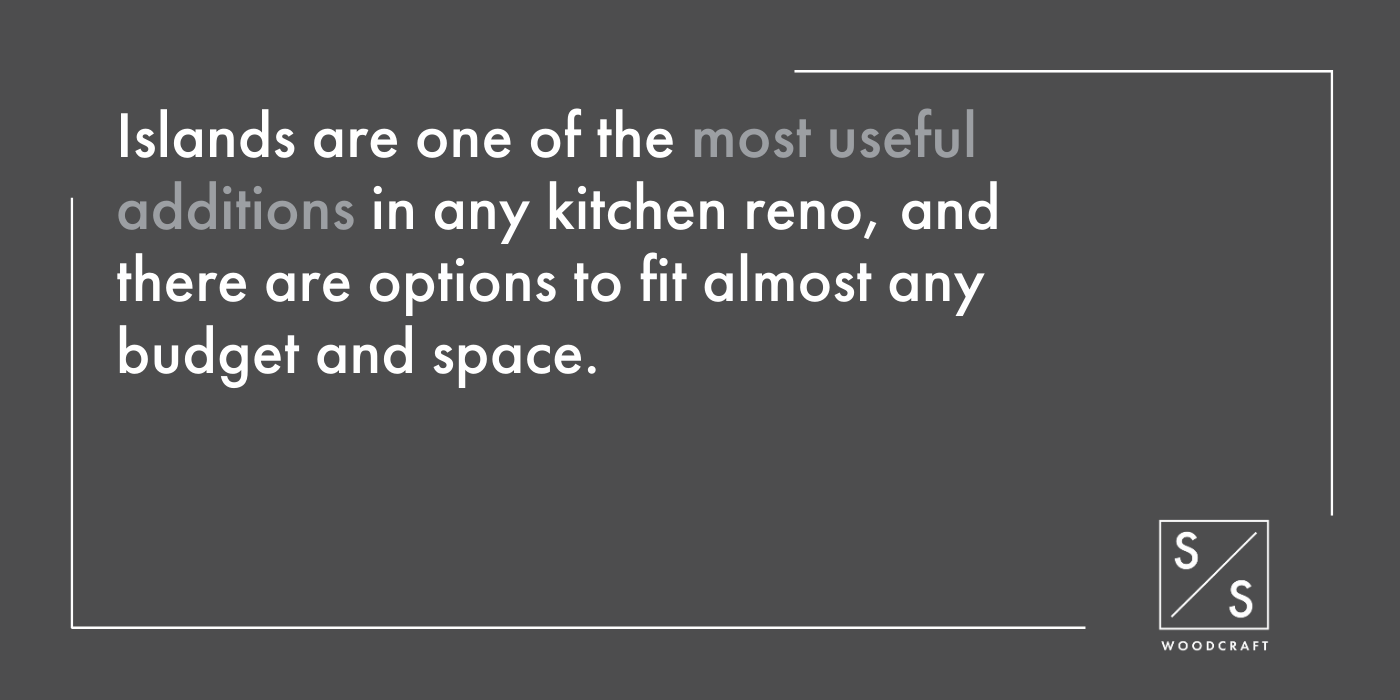 Cabinet Care
Different types of cabinets require different care, depending on the material and finish you select. Stained wood cabinets, for example, will require different upkeep than painted cabinets. However, no matter your cabinet material, we recommend using gentle cleansing methods. Anything abrasive, like a textured sponge, can wear away the stain or paint on your doors.
Review our guide to cabinet care to determine the right care for your existing cabinets, or learn how to care for new cabinets if you're planning a future renovation.
Get Started on Your Kitchen Renovation
Now that you know the most important things about completing a kitchen renovation, you're ready to dive into your project. You can stop by the S&S showroom in Cold Lake, AB to start looking at cabinets, flooring, and countertop samples, or you can schedule a design appointment with one of our kitchen experts.